LINKS
The Links here are all to sites that are run by good people who have heart and love what they do!

AND they do a great job.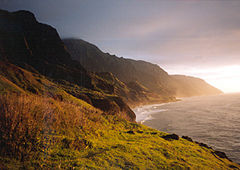 Remember: it's important to regularly change the content on your site and make updates to the information that you display. Doing this will help you to get more return visitors.

Search Engines
AltaVista You know us as the Internet's original search engine.
Lycos One of the most visited hubs on the Internet reaching one out of every two web users.
Yahoo! With over half a million sites divided into more than 25,000 categories, Yahoo! is both browseable and searchable.
InfoSeek GO Network is a new brand that brings together the very best of the Internet in one, easy to use place.

Favorite Sites
Australia The World Wordsmiths

International Literary Networking Group.
This group is an eclectic group of people from all corners of the world who share a common interest in writing. Many members have a great deal of experience in many fields and many enjoy writing in all its forms and share their work, encourage others in their work, and generally offer support and friendship.


FUNNY INK STUDIOS

keep watching for info


GO MAD Make A Difference

For the 2003 BBC Children in need appeal, Sounds Lyrical have Gone MAD and hope to make a difference and are delighted to announce the musical album cd called
"GO MAD (make a difference)"
available now with ALL the profits being directed entirely to the benefit of, the BBC Children in need appeal, a registered charity, number 802052."


Create a Kids' Book, Workshops and Assessments

Would you like to create a book for children? Possibly a picture book? Perhaps a novel for older children?
"Create a kids' book" offers a one-day workshop, under the guidance of two experienced and enthusiastic children's book people, Dr. Virginia Lowe (words), and Jacqui Young, Marlo Garnsworthy or Jo Thompson (pictures). They will work with you on the creation of your story and advise on presentation for submission to a publisher.


3 H Dowsing International

3 H Dowsing International Transformational Center is dedicated to the Spiritual Enlightenment of all Humanity. We offer educational and instructional books, supplies, classes, and consultation on the Inner Art of Dowsing.


Bob's Writing

Dr. Bob Rich, writer, editor, environmetalist, psychologist, and mudsmith, has created a web site that keeps you thinking, creating, and feeling. With plenty to do and learn, lots to make you smile and even an interactive writing course you will certainly enjoy many visits here.


Add your link here Be sure to place a description of your link for your viewers here!
Add your link here Be sure to place a description of your link for your viewers here!
Add your link here Be sure to place a description of your link for your viewers here!